AUTHENTICITY, CREATIVITY,
CONNECTION, CONVERSION
Clark, your tailor-made creative UGC campaigns.
As a leading agency in influencer marketing and expert in innovative content creation, Clark now accompanies you towards a booming trend: UGC content.
UGC (User-Generated Content) has always existed, also known as content generated by users or consumers. It allows you to connect with your audience in an authentic and creative way. Today, the digital world is taking a new turn by harnessing UGC as a genuine marketing tool.

The UGC format can now be orchestrated by brands and embodied
by passionate creators.
92% of consumers claim they trust UGC more than traditional advertising.
​
​
5X more conversions than traditional advertising because the content is genuine and engaging. UGC speaks directly to audiences.
83% deem a brand to be trustworthy if there is UGC on their website or social media.
​
​
We'll tell you all about it.
As the leading agency in influencer marketing and an expert in innovative content creation, Clark Influence can now accompany
you in all your UGC needs as this fast-growing format takes over (Canada, France, USA etc..)
UGC comes in various forms, including images, videos, testimonials, experiences, demonstrations, snack content, and more.

The emergence of users passionate about content creation (UGC creators) has allowed brands to tap into this common interest. Digital marketing experts (hello) develop creative and unique scenarios to showcase your brand with a simple goal: engagement! UGC creators, on the other hand, bring these contents to life by adding their personality and authenticity. ✨


The result
​
original and high-quality content optimized for engagement and performance that naturally integrates into platforms.
​
With Clark's expertise, you can:
Create a creative UGC campaign with talents that will shine
a light on your projects.

Combine the authenticity of your consumers and the credibility
of your brand.

Generate high-quality and high-performing content while
optimizing its impact.
Why You Should Include UGC in Your Strategy
To inspire authenticity in your content.
UGC is the perfect tool to complement a digital strategy. Whether it's developing a library of ready-to-use content or creating high-quality creative content, Clark Influence identifies UGC creators that match your needs in Canada or France: TikTok, Instagram, or YouTube, each platform has its language, codes, and specificities. The goal is to engage your audience and communicate with them authentically.

With our turnkey services, invite your audience to easily identify with your brand and unique content!
To improve your brand's performance on social networks.
Engagement is key to successful UGC. With a precise brief suited to your specific goals, your content will truly showcase your brand's identity. The objective is to leverage the content created during your campaign, multiplying its impact and profitability while strengthening your image.
With our extensive knowledge, Clark has unlocked the many mysteries of data. From A/B testing to analyzing consumer behaviour and KPIS, we go above and beyond individual campaigns.
By consistently analyzing and interpreting the data, our teams devise strategic plans that not only meet but surpass your brand's objectives, ensuring your utmost satisfaction.
Through the gift of storytelling and the ability to capture genuine emotions, UGC creators present a broad spectrum of voices that resonate with audiences. This organic connection makes it easy for viewers to relate to them as well as their stories (Canada, USA, France etc...).
Clark has a wide range of talented creators we carefully select to match your brand. No matter the sector, we aim to find your perfect fit whether you work in food, travel, fashion, cosmetics, online products or anything else!
Our Specialists Write the Creative Brief
We Assemble Your Team of Creators
Creation of content by UGC creators
Delivery of turnkey content and publication on your networks
Our Team Analyzes the Campaign Results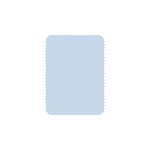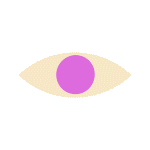 What is the difference between a UGC creator and an influencer?
Both the UGC creator and the influencer are sought after for their creativity, expertise, and the quality of their content.
However, the UGC creator is not sought after for the size of their community or the engagement they can generate but for the creative and high-quality content they can create specifically
for a brand.UGC does not include sharing on the creator's account, unlike influencers. The content is dedicated to use by the client
on their social platforms. Indeed, the UGC creatorhas no obligation
to post on their networks.
​
The UGC does not include sharing on the creator vs influencer account. The content is dedicated to use by the client on its social platforms. Indeed, he has no obligation to post on his networks. However, it is possible to orchestrate a mechanism that involves publishing. Clark adapts to your challenges
and personalizes its recommendations to be as close as possible
of your ambitions.
What's UGC?

UGC is a unique, brand-specific format created by customers and UGC creators which offers a fresh way to genuinely engage with the audience. This format is a dynamic marketing tool that can take many forms such as images, videos, reviews, testimonials and even podcasts, whether on social media or other channels.

Why UGC?

UGC allows you to create more creative and engaging content to supply your various platforms, while establishing an authentic relationship with your consumer. It also allows you to produce ads with content that is 5X more relevant and compelling than traditional advertising

Creator Selection

We have a network of talented individuals who are experts in their field and with whom we have close relationships. We make a point of surrounding ourselves with driven, passionate people who know how to make your brand stand out authentically and we're always on the lookout for up-and-coming profiles.

We Specialize in UGC

Clark is an influencer marketing agency with expertise in creative content creation. With our specialisation in this sector and our vast network of talent, we know exactly where to find the personalities who embody your message and your values.

What Differentiates a UGC Creator From an Influencer?

The UGC creator and the influencer are both in demand for their creativity, their expertise and the quality of their content. However, the influencer is subject to compliance with a client brief including key messages to be communicated and a visual framework to be respected, whereas the UGC creator has carte blanche as to the angle to be adopted. They do not have to approve their content before it is put online on their social platforms.

What's the Cost of a UGC Campaign?

Our team will develop a tailor-made strategy for you, depending on your goals and needs. Contact us to find out more!

Which Platforms?

Instagram and TikTok. All other platforms are available on request.
At the beginning of the summer, the Fruitz dating app mandated the Clark Influence agency to develop their exposure to GenZ in Canada. This was achieved through a TikTok campaign in Quebec and the rest of Canada, combined with a UGC campaign aimed at the brand's social networks. The UGC campaign involved eight creators who created video content based on the latest trends on the TikTok platform, while incorporating some Fruitz elements. The videos were in French and English, to reach the entire target audience. A great way for the dating app to offer inspiring and varied content on its TikTok account throughout the summer.